The EU-supported Tsalka LAG Hosted Tsalka LAG General Assembly Meeting
02.December.2021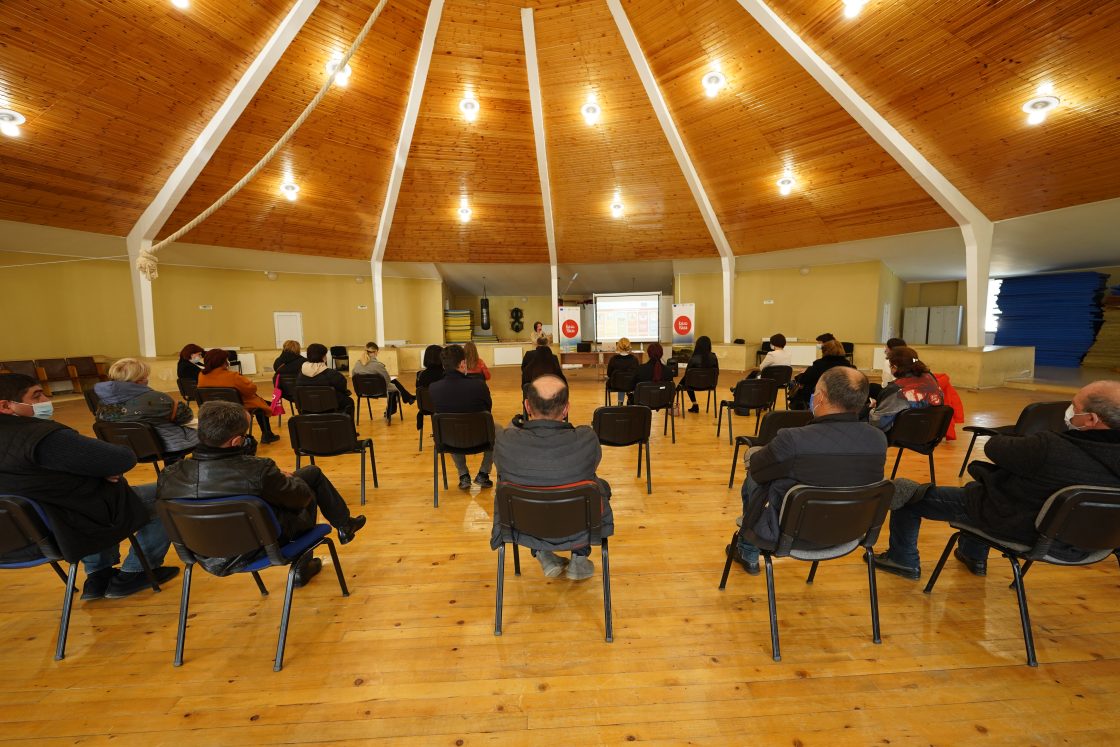 November 30, 2021. Tsalka Municipality – The EU-supported Tsalka LAG hosted Tsalka LAG general assembly meeting in Tsalka municipality.
The meeting aimed to introduce the progress of the project, exchange information and recommendations, and agree on the perspectives of future partnership among stakeholders.
During the event, members of the Tsalka LAG and the "EMBRACE Tsalka" project team informed the members of the Tsalka LAG assembly about the activities implemented and planned within the project, presented opportunities for cooperation and received feedback from members of the assembly. In addition, assembly members were given the opportunity to learn about the work of the Mediation and Civic Engagement Committee (MCEC), the issues advocated by the MCEC and its future plans.
The meeting was attended by the Member of Parliament of Georgia, Mr. Gogi Meshveliani's head of PR, Feride Tvildiani, Deputy Mayor of Tsalka Municipality, Mr. Anzor Khinikadze, members of the Tsalka LAG board and assembly, and representatives of CENN.
At the same meeting, as a result of active communication between MCEC and Gogi Meshveliani, with state agencies, with the involvement of the National Agency for State Property, 8 teachers living in Tsalka Municipality and their families were given houses at a symbolic price of 1 (one) GEL.
We believe this event was a good opportunity to tighten the linkages and partnership opportunities among participants, as well as exchange feedbacks and suggestions for further development.
The project 'Local LEADERs Embrace Sustainable Development in Multi-Ethnic Tsalka Municipality (EMBRACE Tsalka)" aims to reduce rural poverty and improve living conditions in Tsalka municipality, addressing economic, social, and environmental concerns by improving agricultural competitiveness, promoting sustainable management of natural resources, and building climate-resilient rural economies and communities. "EMBRACE Tsalka" is implemented under the European Neighbourhood Programme for Agriculture and Rural Development (ENPARD) by EU's partner organization CENN, in partnership with the Georgian Farmers' Association (GFA) and German partner organization – Institute for Rural Development Research (IfLS).