CENN Hosts its Third Steering Committee Meeting Under the EU ENPARD-supported "EMBRACE Tsalka" Project
01.February.2022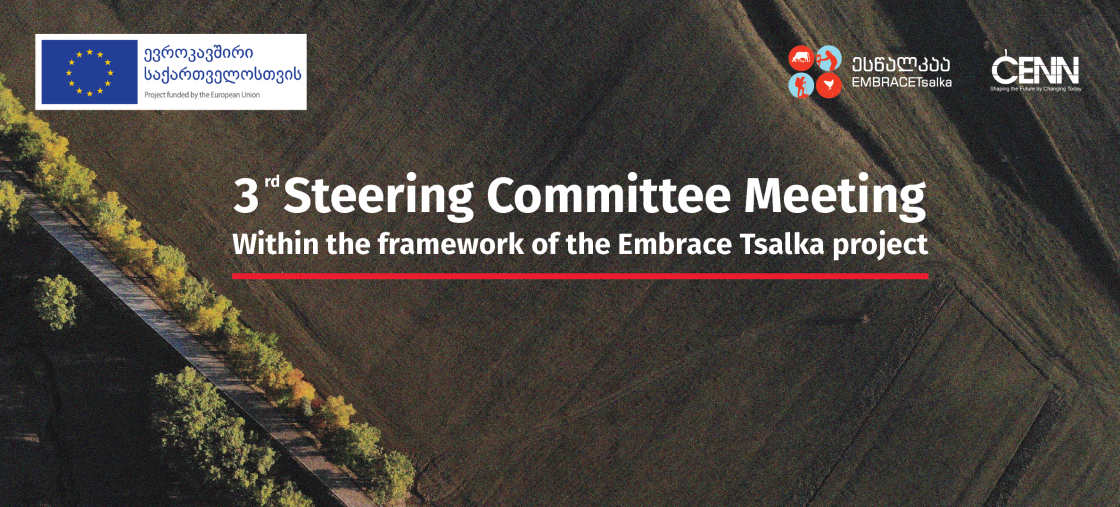 February 7, 2021. Zoom – CENN will host its third Steering Committee meeting established within the framework of the EU ENPARD-supported "EMBRACE Tsalka" project. The event will take place on February 7 at Zoom platform.
The meeting aims to introduce the progress of the project and exchange information and recommendations among stakeholders.
During the meeting, the invited guests will get acquainted with the activities carried out within the framework of the projects, as well as discuss the future activities of the projects in order to effectively collaborate with other projects within the ENPARD program for successful future activities.
In addition, representatives of the various ENPARD programs and LAGs will present the results achieved within the project, which will facilitate the development of cooperation between projects.
The event will host representatives from the Ministry of the Environment Protection and Agriculture of Georgia, Delegation of the European Union to Georgia, Food and Agriculture Organization of the United Nations (FAO) in Georgia, United Nations Development Programme (UNDP) in Georgia and other ENPARD partner organizations in the country. This networking platform will be a good opportunity to build connections and partnership opportunities among participants, exchange feedback or suggestions for further development and share experiences.
The project 'Local LEADERs Embrace Sustainable Development in Multi-Ethnic Tsalka Municipality (EMBRACE Tsalka)" aims to reduce rural poverty and improve living conditions in Tsalka municipality, addressing economic, social, and environmental concerns by improving agricultural competitiveness, promoting sustainable management of natural resources, and building climate-resilient rural economies and communities. "EMBRACE Tsalka" is implemented under the European Neighbourhood Programme for Agriculture and Rural Development (ENPARD) by EU's partner organization CENN, in partnership with the Georgian Farmers' Association (GFA) and German partner organization – Institute for Rural Development Research (IfLS).
Media Contacts: