Photo Contest - #EMBRACETsalka the Winners Reveal and the Award Ceremony
10.February.2022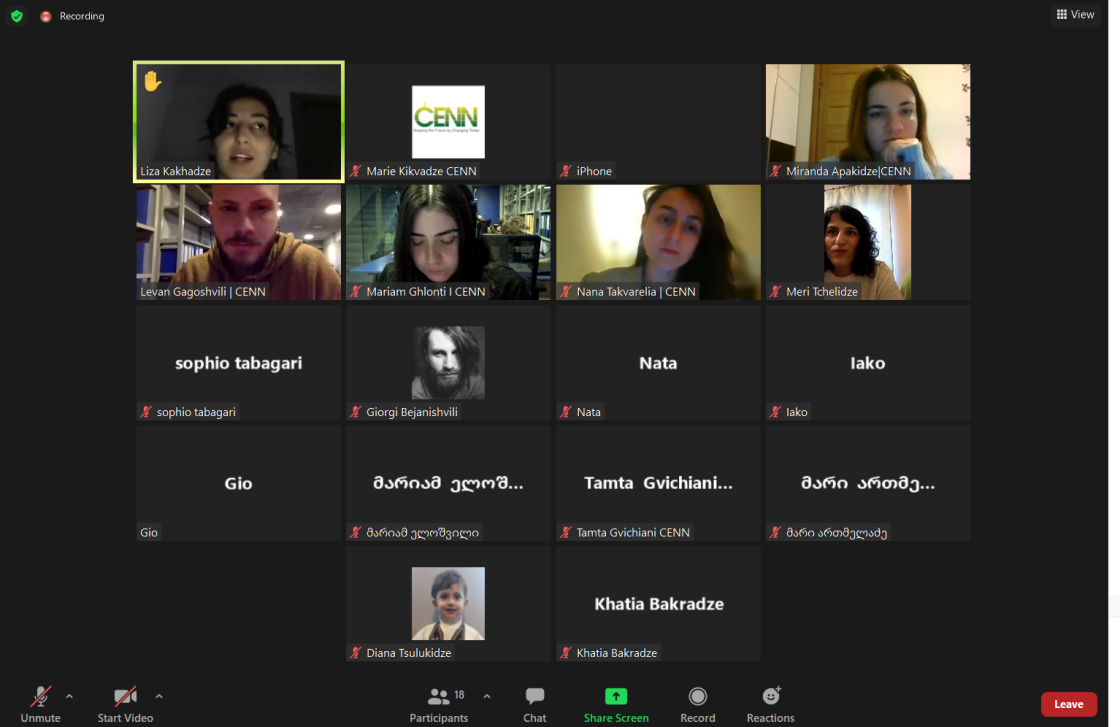 On February 9, 2022, the #EMBRACETsalka photo contest online awards ceremony to reveal the winners was held.
A photo contest #EMBRACETsalka was announced by Tsalka LAG and aimed at promoting Tsalka municipality's nature as well as economic and touristic potential.
80 photos were submitted within the competition. Competent members of the jury identified three winners according to the following criteria: topic relevance, creativity, originality, and photo quality.
The places among the winners were distributed in the following way:
I place – Iako Kvaliashvili
II place – Sophie Tabagari
III place – Elene Mikeladze
Winners will receive CENN gift bags. And all the people who took part in the competition became members of the Tsalka Local Action Group.
As part of the event, the first part of the meeting was devoted to a photography basics session led by an experienced photographer, Giorgi Bezhanishvili.
We thank you for participating in the competition!
The project 'Local LEADERs Embrace Sustainable Development in Multi-Ethnic Tsalka Municipality (EMBRACE Tsalka)" aims to reduce rural poverty and improve living conditions in Tsalka municipality, addressing economic, social, and environmental concerns by improving agricultural competitiveness, promoting sustainable management of natural resources, and building climate-resilient rural economies and communities. "EMBRACE Tsalka" is implemented under the European Neighbourhood Programme for Agriculture and Rural Development (ENPARD) by EU's partner organization CENN, in partnership with the Georgian Farmers' Association (GFA) and German partner organization – Institute for Rural Development Research (IfLS). 
Contact information:
Mari Kikvadze, CENN, Communications Manager, marie.kikvadze@cenn.org