The EU-supported Tsalka Local Action Group (LAG) took a study tour to Mestia Municipality and visited Upper Svaneti LAG
24.July.2020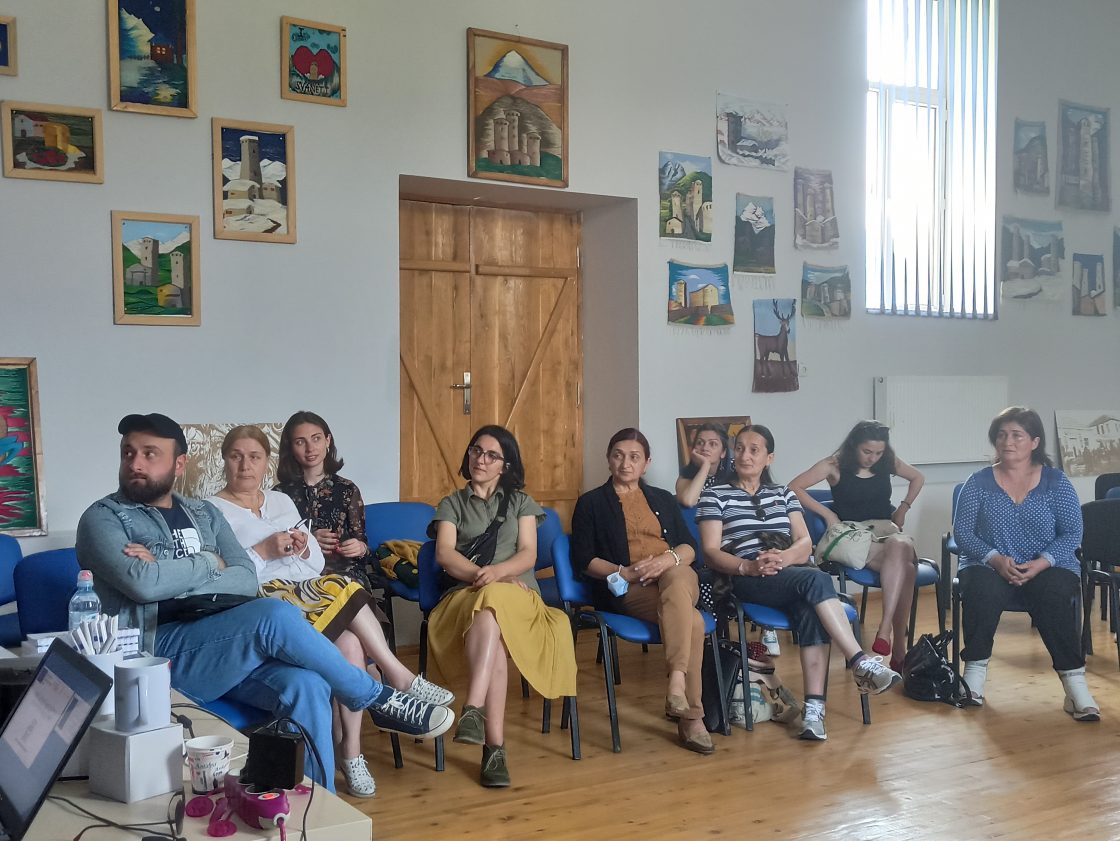 July 19-23, 2020.  Mestia Municipality – The EU ENPARD Programme supported the Tsalka Local Action Group (LAG) to take a study tour to visit the Upper Svaneti LAG in Upper Svaneti and share experiences. Within the study tour, the LAG members became acquainted with the experience and knowledge of the Upper Svaneti LAG. 
The aim of the study visit was to exchange information and share successful work practices. During the visit, Upper Svaneti LAG members provided detailed information about their work experience, successful examples of project implementation, challenges and successful practices of cooperation with various stakeholders. 
Within the study visit, the Tsalka LAG members became acquainted with the results of the first grant competition of Upper Svaneti, visited the Shield Youth Center, guesthouses and places of interest. In order to better understand the needs of the municipality, the Tsalka LAG met with the Mayor of Mestia Municipality and his representatives.
During the visit, Tsalka LAG members shared their experience and future plans with the Upper Svaneti LAG. At the end of the visit, the representatives of the LAGs agreed upon future cooperation and possible joint activities to build good relations between the municipalities and the LAGs itself.
The project "EMBRACE Tsalka" is implemented under the European Neighbourhood Programme for Agriculture and Rural Development (ENPARD) by the organization CENN, in partnership with the Georgian Farmers' Association (GFA) and German partner organization – Institute for Rural Development Research (IfLS).

The EU is supporting agriculture and rural development in Georgia through its ENPARD Programme. Implemented since 2013 with a total budget of EUR 179.5 million, the main goal of ENPARD is to reduce rural poverty in Georgia. The first phase of ENPARD in Georgia focused on developing the potential of agriculture. The second and third phases of ENPARD focus on creating economic opportunities for rural populations that go beyond agricultural activities. More information on ENPARD is available at: www.enpard.ge.