EMBRACE Tsalka Project Together with CENN Hosts another Media Tour to Promote EU Funded Projects and Tsalka Municipality
08.September.2021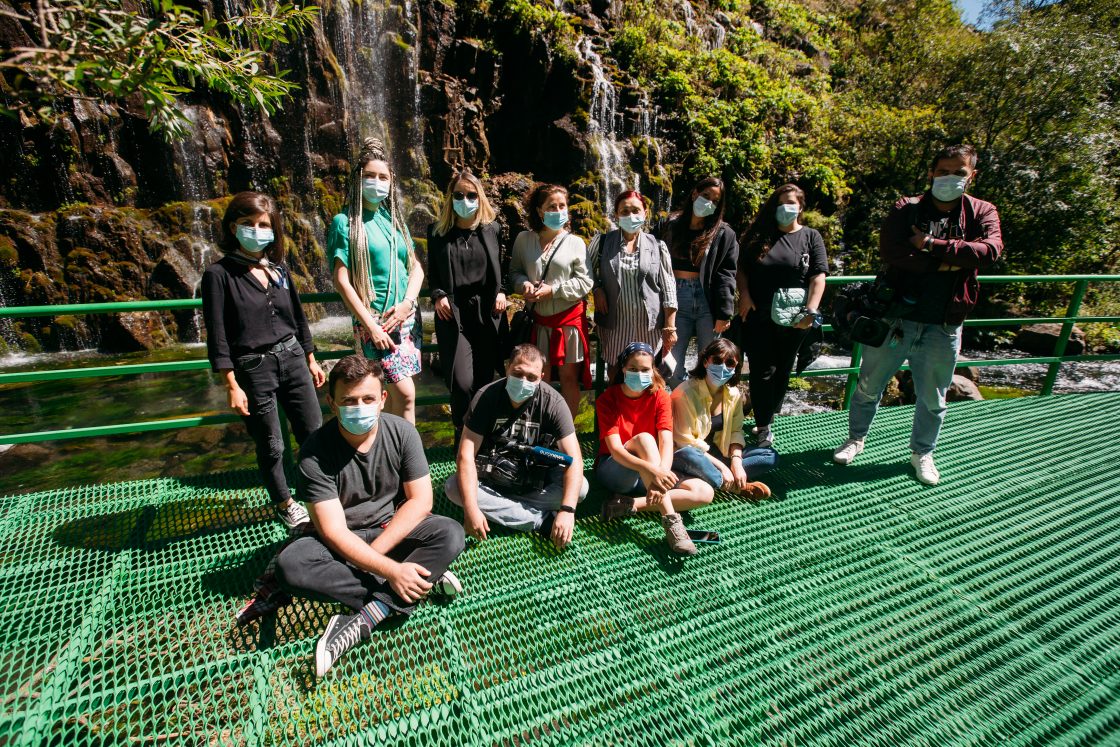 September 4, 2021 – Tsalka Municipality. As part of the EU-supported project EMBRACE Tsalka CENN and the Tsalka Local Action Group (LAG) hosted another informative media tour in Tsalka municipality.
The media tour aimed to introduce the unique natural sights and diverse tourist potential of Tsalka municipality to the general public and the resources available in the municipalities. Representatives from different media outlets met with successful EU funded business and tourist projects.
The participants of the media tour were introduced to the EU's support to Georgia's agriculture and rural development, actions supported by EU ENPARD within the ongoing rural development project EMBRACE Tsalka in Tsalka municipality.
During the tour, the participants got acquainted with the local culture, EU-supported initiatives, and heard interesting stories about the locals.
Now that the tour is over, participants are expected to present their creative and innovative visions of Tsalka in the form of articles, photo essays, TV and video, and reports, which will support the improvement of the touristic and investment climate in Tsalka Municipality.
The projects, EMBRACE Tsalka is implemented with the financial support from the EU by CENN in partnership with the Georgian Farmers' Association (GFA) and Institute for Rural Development Research (IfLS).
The EU is supporting agriculture and rural development in Georgia through its ENPARD Programme. Implemented since 2013 with a total budget of EUR 179.5 million (2013-2022). The main goal of ENPARD is to reduce rural poverty in Georgia. More information on ENPARD is available at: www.enpard.ge