Tsalka LAG Hosts Another Social Evening to Strengthen Locals Integration
20.May.2021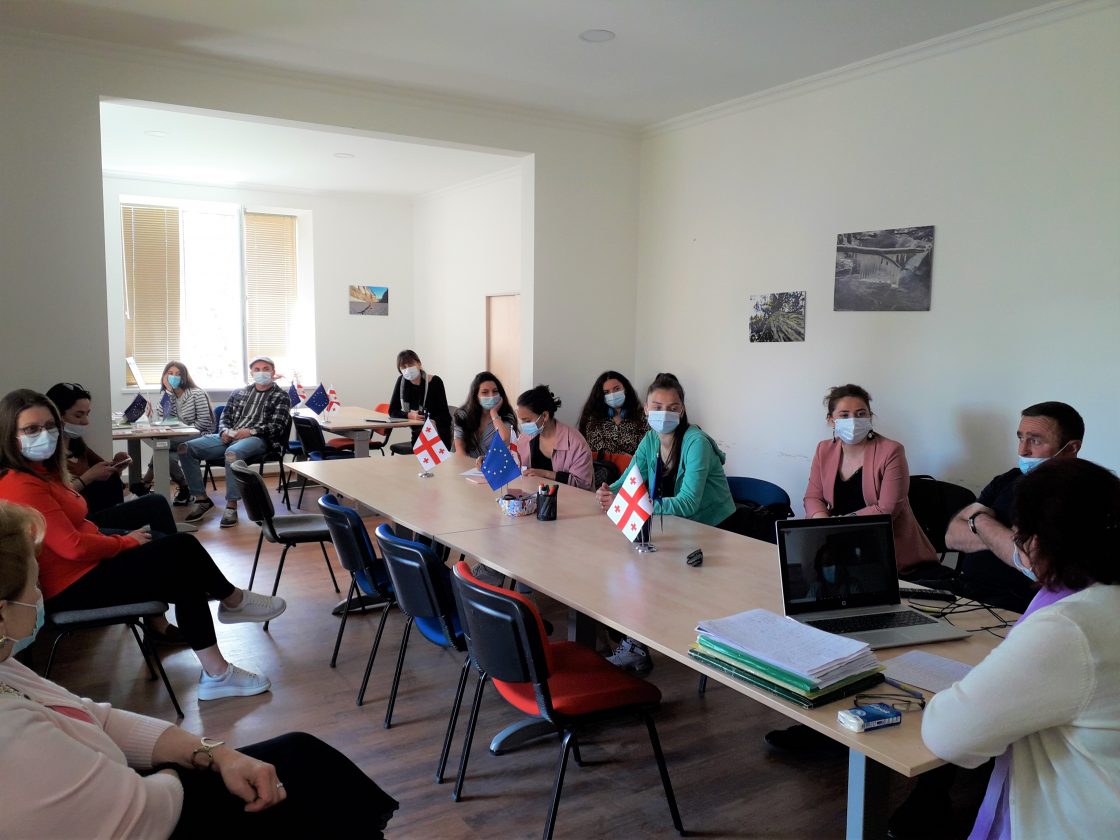 May 17, 2021.  Tsalka Municipality – The European experience has shown that a key driver of rural development is local people, who know best what the community needs are, and how to address them. The EU ENPARD program supported Tsalka LAG, in order to create new opportunities for the local population, has been organizing social events in Tsalka Municipality for second now, allowing local people to integrate and get information on various topics.
The main theme of the social evening on May 17 was the introduction of cultural heritages in Tsalka and the experience shared by the invited speaker. During the meeting, the invited speaker, Guliko Sabadze, spoke about the Tsalka district and its recent history. The speaker also spoke about the village of Rekha and the historical period of this village from 1918 to 1920, which is related to the tragedy of Samtskhe-Javakheti. Ms. Guliko introduced to the audience Levan Gotua's unpublished work "Sunken Village", which is dedicated to the village of Rekha.
Due to the cultural and ethnic diversity of Tsalka Municipality, it is important to inform locals and young people and raise their knowledge on topics such as cultural sights, history, and culture of the municipality. The main purpose of the meeting was to inform the locals and promote their involvement.
The social evening was held in a hybrid format and about 40 people took part in it.
Weekly social evenings organized by Tsalka LAG in Tsalka Municipality is made possible within the framework of the EU ENPARD supported project EMBRACE Tsalka, implemented by CENN.
The project "EMBRACE Tsalka" is implemented under the European Neighbourhood Programme for Agriculture and Rural Development (ENPARD) by the organization CENN, in partnership with the Georgian Farmers' Association (GFA) and German partner organization – Institute for Rural Development Research (IfLS).
The EU is supporting agriculture and rural development in Georgia through its ENPARD Programme. Implemented since 2013 with a total budget of EUR 179.5 million, the main goal of ENPARD is to reduce rural poverty in Georgia. The first phase of ENPARD in Georgia focused on developing the potential of agriculture. The second and third phases of ENPARD focus on creating economic opportunities for rural populations that go beyond agricultural activities. More information on ENPARD is available at: www.enpard.ge.