The EU-supported Tsalka Local Action Group (LAG) Held a Study Visit to Akhmeta LAG in Akhmeta Municipality
05.September.2022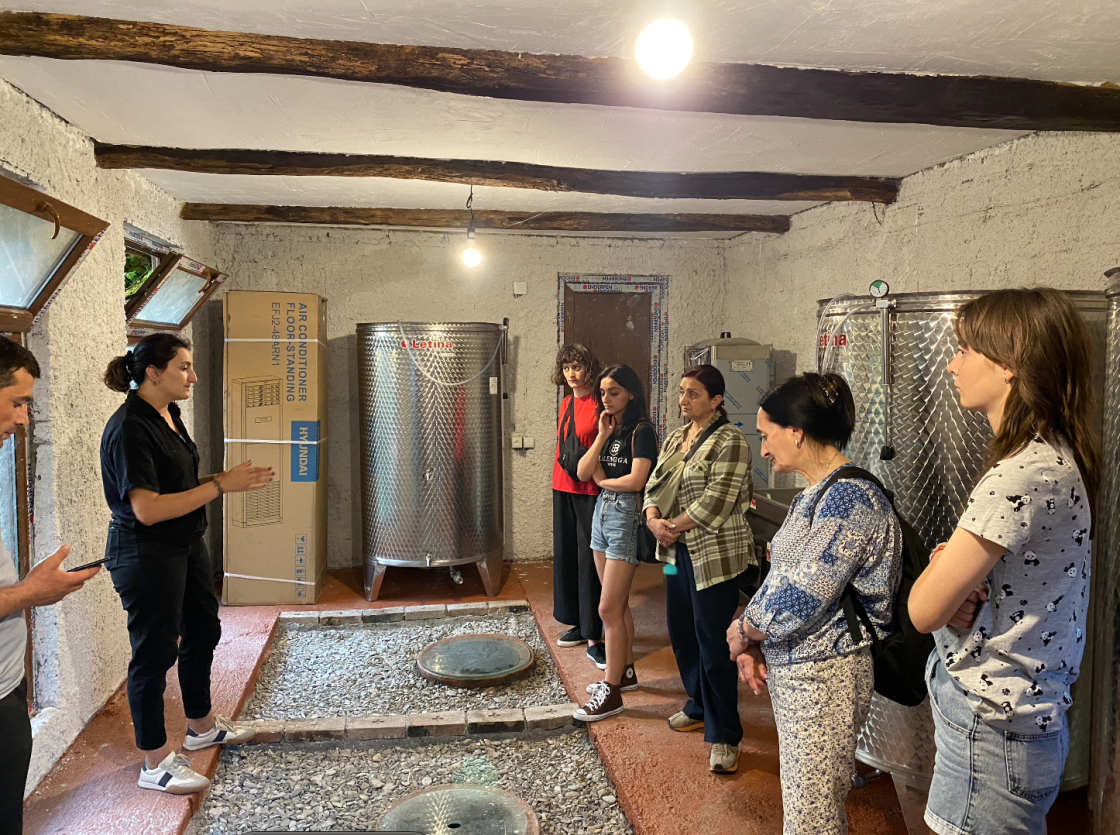 July 27-29, 2022. Akhmeta Municipality – The EU-supported project "EMBRACE Tsalka" Tsalka Local Action Group (LAG) visited the Akhmeta LAG in Akhmeta municipality to share experiences and best practices. During the study visit, the LAG members got acquainted with the experience and knowledge of the Akhmeta LAG.
The aim of the study visit was to exchange information and share successful work practices. During the visit, Akhmeta LAG members provided detailed information about their experience and working process, successful examples of project implementation, existing challenges, and successful practices of cooperation with various stakeholders.
During the study visit, the Tsalka LAG members got acquainted with the results of the Akhmeta LAG grants competition and visited various funded projects.
During the visit, Tsalka LAG members shared their experiences and future plans with the Akhmeta LAG. A discussion took place concerning the future sustainability of LAGs. At the end of the visit, the representatives of LAGs agreed on future cooperation for the purpose of the stability and friendship of the LAGs.
The "Local LEADERs Embrace Sustainable Development in Multi-Ethnic Tsalka Municipality (EMBRACE Tsalka)" project aims to reduce rural poverty and improve living conditions in Tsalka municipality, addressing economic, social, and environmental concerns by improving agricultural competitiveness, promoting sustainable management of natural resources, and building climate-resilient rural economies and communities. In addition, through the LEADER approach, the project will strengthen family farms, entrepreneurs, women, youth and other local groups by providing access to knowledge, innovations and new technologies, by supporting business development and creating jobs.
The "EMBRACE Tsalka" project is implemented under the European Neighbourhood Programme for Agriculture and Rural Development (ENPARD) by the EU's partner organization CENN, in partnership with the Georgian Farmers' Association (GFA) and German partner organization – Institute for Rural Development Research (IfLS). 
Media Contact:
Marie Kikvadze, CENN, Communications Manager, marie.kikvadze@cenn.org