EU Supported Tsalka LAG Hosts Musical and Creative Social Evening
17.March.2022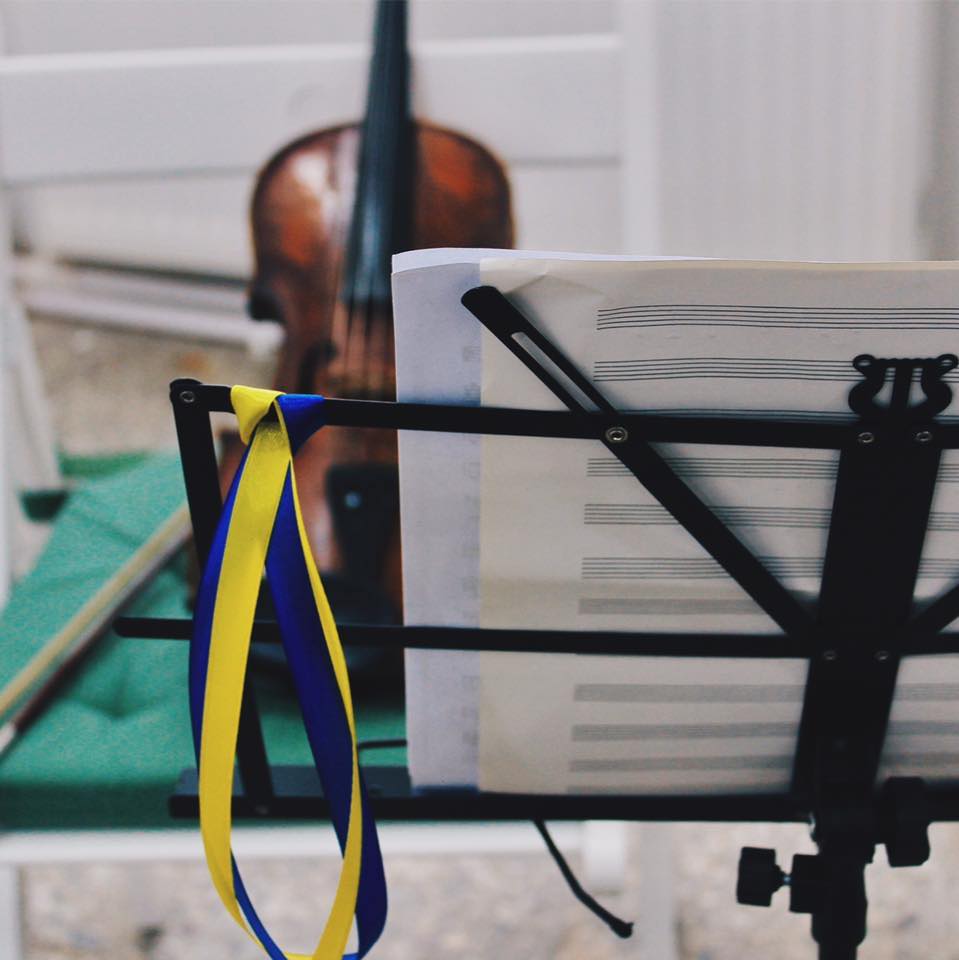 March 3, 2022. Tsalka Municipality – As part of the EU-supported "EMBRACE Tsalka" project, CENN and the Tsalka LAG hosted one more musical and creative social evening at the EU-funded Tsalka Art School "Cherry Orchard" to integrate youth and women and explore new opportunities. The aim of the social evening was to present the EU-funded project "Cherry Orchard" and to inform the local population about the school curriculum and future plans.
The invited teachers performed works by Georgian and foreign composers within the framework of the social evening.
The main goal of the EU-funded project is to promote the development of music and other fields of art in Tsalka Municipality, which is one of the important factors in the formation of society. In particular, to offer schoolchildren, local youth and other interested people the space of such a modern and well-equipped art centre, where they will receive qualified and high-level education in music or other arts.
The EU-funded music school aims to work in the following areas: Initially, the following circles will work on the basis of the Creative Centre: classical music (piano, violin, flute), guitar (children, adults), Georgian folk music (Georgian folk song, playing Georgian folk instruments). The center will have a Sunday school in the following areas: children's songs (choir), book lovers' club.
We are glad that the EU-funded project, in addition to the support of the European Union, also received financial support from the Ministry of Culture, Sports and Youth Affairs of Georgia, thus laying the foundation for good cooperation.
The "Local LEADERs Embrace Sustainable Development in Multi-Ethnic Tsalka Municipality (EMBRACE Tsalka)" project aims to reduce rural poverty and improve living conditions in Tsalka municipality, addressing economic, social, and environmental concerns by improving agricultural competitiveness, promoting sustainable management of natural resources, and building climate-resilient rural economies and communities. "EMBRACE Tsalka" is implemented under the European Neighbourhood Programme for Agriculture and Rural Development (ENPARD) by EU's partner organization CENN, in partnership with the Georgian Farmers' Association (GFA) and German partner organization – Institute for Rural Development Research (IfLS). 
Contact information:
Marie Kikvadze, CENN, Communications Manager, marie.kikvadze@cenn.org