The EU-supported Tsalka LAG Continues to Expand Cooperation for the Sustainable Development of the Municipality
12.March.2021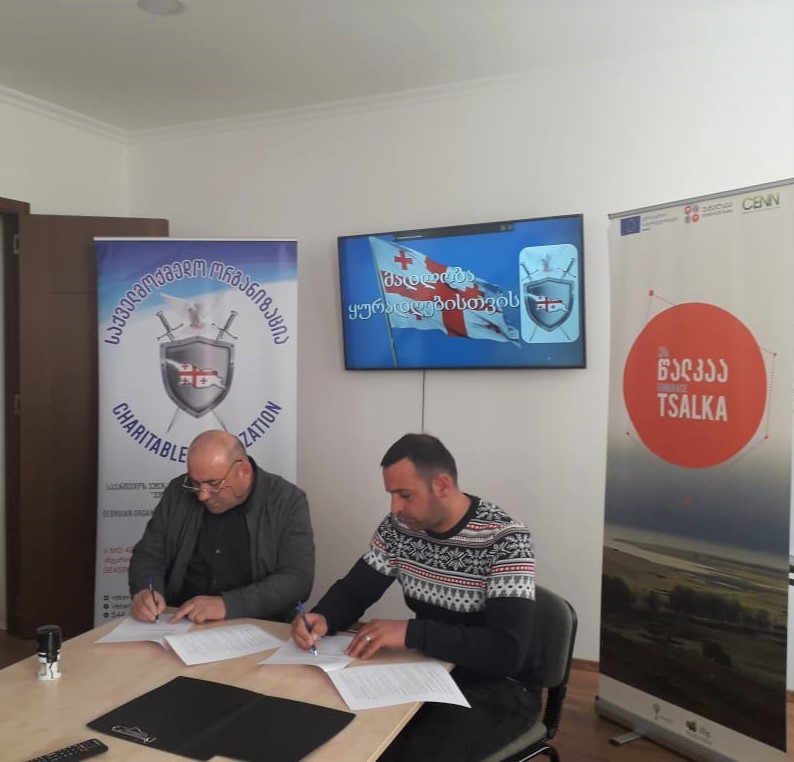 2 March, 2021 – Today a memorandum of understanding was signed between Tsalka LAG and the Organization "Veterans for Peace".
The memorandum signed between the organizations aims at:
Supporting vulnerable groups living in Tsalka Municipality;
Providing access to existing charitable services and packages;
And Providing primary emergency and other types of medical services to vulnerable groups.
As part of the cooperation, the representatives of the organizations also agreed on the organization and implementation of activities that will promote the integration of the target groups.
Tsalka LAG members believe that implementing such cooperation practices is important for the sustainable development of the municipality.
Tsalka LAG is always open to implementing new collaboration and partnership practices and calls on interested organizations to unite around important initiatives for the municipality.