Tsalka LAG Supports Youth Involvement in an Environmental Issues at the Local Level
21.June.2022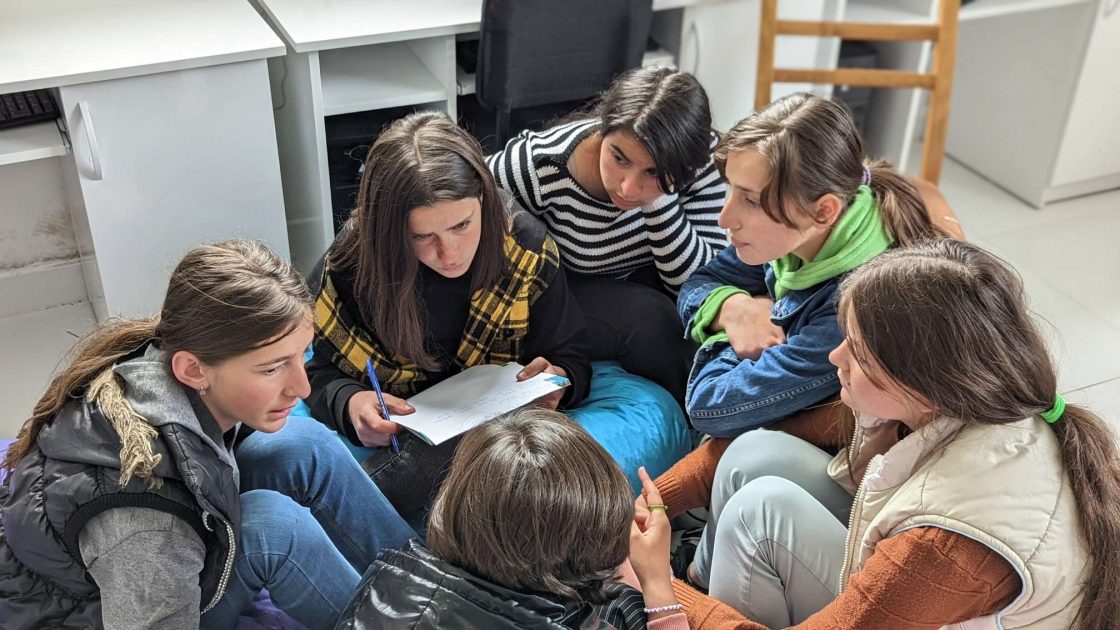 On May 20, 2022, within the frames of the EU-supported project "EMBRACE Tsalka", CENN and the Tsalka LAG hosted another cognitive social evening – Youth Involvement in environmental issues at the local level in the Ecohab of the Gumbati School.
The meeting discussed the directions of non-formal education and the role of young people in both public and environmental activities. During the meeting, participants discussed the topics about the possibilities of implementing activities and events correctly and effectively in the following areas:
Youth involvement and civic activism
Major environmental challenges and ways to address them
The meeting was attended by school teachers, members of the school eco-club, and other students. At the end of the meeting, the students talked about their future plans and planned activities.
The project 'Local LEADERs Embrace Sustainable Development in Multi-Ethnic Tsalka Municipality (EMBRACE Tsalka)" aims to reduce rural poverty and improve living conditions in Tsalka municipality, addressing economic, social, and environmental concerns by improving agricultural competitiveness, promoting sustainable management of natural resources, and building climate-resilient rural economies and communities. "EMBRACE Tsalka" is implemented under the European Neighbourhood Programme for Agriculture and Rural Development (ENPARD) by EU's partner organization CENN, in partnership with the Georgian Farmers' Association (GFA) and German partner organization – Institute for Rural Development Research (IfLS).