Within the Frames of the GEF Small Grants Programme Tsalka Local Action Group (LAG) Launches a New Project
03.November.2021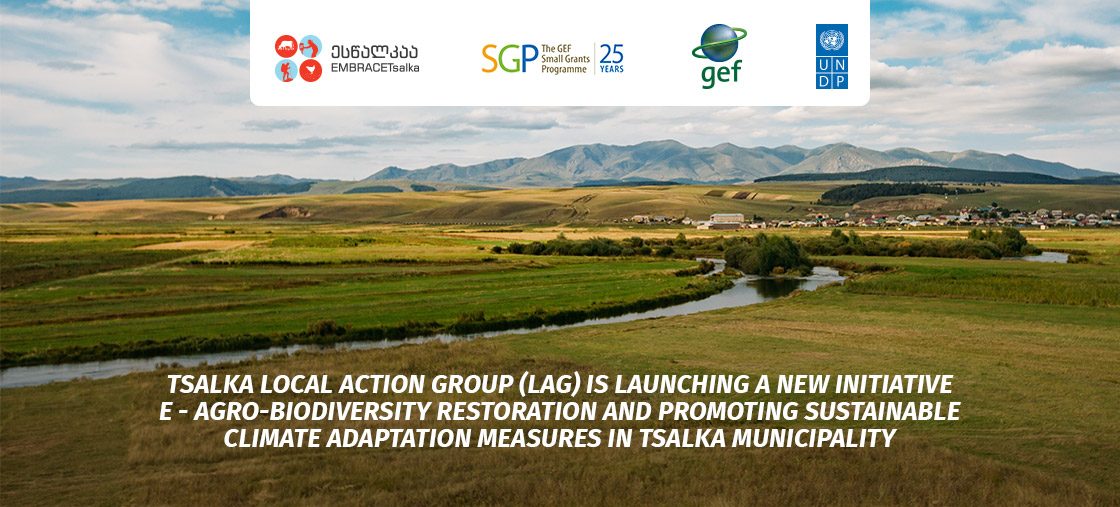 We are pleased to announce that the Tsalka Local Action Group (LAG) is launching a new initiative e – Agro-Biodiversity Restoration and Promoting Sustainable Climate Adaptation Measures in Tsalka Municipality.
The project aims to promote the development of the agricultural sector for the vulnerable population of Tsalka Municipality through the promotion and introduction of sustainable climate-smart knowledge and practices.
The specific objectives of the project are:
Develop a climate-smart and environmentally friendly action plan for agricultural development based on the climate change scenarios of Tsalka Municipality;
Develop climate change adaptation measures and make recommendations for the introduction of sustainable agricultural practices;
Implementation of demonstration projects;
and increase the knowledge and capacity building of local farmers and other stakeholders on modern approaches.
The project will include community mobilization meetings, pieces of training, workshops, thematic studies, and women's empowerment campaigns in Tsalka Municipality.
Interested people living in Tsalka Municipality will be able to participate in the activities planned within the project. The project started in 2021 and will last until 2023.
Project is funded by GEF Small Grants Programe (GEF SGP) which in Georgia is implemented by UNDP